Please fill out the details
we will get in touch
Hire Gardeners Belsize Park and Get Your Garden Back into Shape!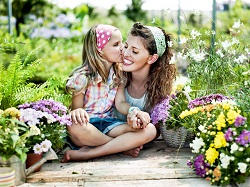 Gardeners Belsize Park relies on the great feedback from customers and happy clients, which is why we are quickly becoming the most in demand gardening service in Belsize Park. We can cater for a huge range of gardening and landscaping needs. Throughout the NW3, our maintenance services are renowned for their craft, reliability and dedication. We can also offer a swift and caring response to garden requests within tight deadlines. In fact, call us today to learn more about what services we specialise in. If you live in the area, there's no reason why you should not get in touch today and learn more!
Restore the Beauty of Your Garden in NW3
Once upon a time, your garden may have looked like a replica of Eden. However, without the proper garden maintenance and expert knowledge, even the most well-meaning of DIY gardeners can let their garden fall into a shadow of its former self. Whatever you need, we can help. We have a wide selection of packages that can bring your garden back to life. We have a host of professional Belsize Park gardeners simply waiting to work their magic. Our local garden landscapers are all based in the NW3 region too, so you can guarantee they will have local knowledge lof the area and its climate.
Clear up the Waste from Your Garden in Belsize Park, NW3
Fed up with looking out the window and seeing an abominable mess? Seeing waste piled high? Seeing leaves collecting in every corner? Throughout the NW3 area, we've been helping all kinds of gardens get their mojo back. We offer an enormous range of gardening services including garden waste clearance in Belsize Park, lawn restoration and repair and many more. Even if you think the job may be too big, we'll still do our very best to assess the situation and do what we can to breathe life back into your garden. Then once everything is cleared up, we can offer landscaping or even regular maintenance to keep that garden in check!
Has Weather Taken Its Toll on Your Precious Garden?
You never know when the weather might strike a blow on your garden, leaving it a mess! It's just as well that there is a local NW3 gardening service in the area on hand to come and sort out any problems right away! We can come along to your garden swiftly and provide top quality care and maintenance. This can include even garden waste removal. Our experts are handpicked to know how to deal with any situation and can breathe life back into your garden swiftly. We can come along and sort out those beloved hedges, trees and flowerbeds, wherever you are in Belsize Park!
Why Don't You Get Some Help from Gardeners Belsize Park?
If you're trying your hand at a bit of gardening this year, it simply couldn't hurt to have a helping hand now and again to ensure your garden is cared for. Garden maintenance in Belsize Park can take many years to fully understand and carry out well, which is why we are offering a full range of garden related services in Belsize Park. Our professional gardeners can not only provide the best in lawn maintenance and landscape gardening, but they can also offer advice to ensure you can continue the care.
Qualified Gardeners Belsize Park Ready to Help You in NW3
If you have a house or flat in the NW3 area and your garden is in urgent need of attention, get in touch with us today. Our response times are swift despite us being in such high demand. If you've got a special event coming up and need a spot of lawn mowing or garden tidy up, then get in touch with our team. If you're moving out and need the garden looking great before you go, our garden landscapers will work their magic for you. Give a call to Gardeners Belsize Park today and they will be able to book you in for a speedy response service.
Save
testimonials
what customers say
I hate patio cleaning which is why I employed Gardening Company Belsize Park to do it for me and I am so glad I did because they did a sterling job. Excellent service.
Dean Lalley
Garden maintenance can be quite expensive. A friend suggested that I give this company a try. They do wonderful work. They will be taking care of all of my lawn care needs from now on.
Jane W.
Had a visit from Belsize Park Lawn Care Services the other day and as usual the garden maintenance service was faultless.
Liz M.
The lawn mowing service from Gardening Services Belsize Park was ideal. It was cheap, done professionally and was completed very quickly.
Ron N.
I just started using Belsize Park Lawn Care Services for lawn mowing but I am more than pleased. Both weeks, they did a great job. I love the diagonals in the grass!
H. Dodson
I've had Gardening Services Belsize Park helping me with my garden care for many years and I absolutely cannot say enough good things about them. They are reliable, punctual, professional, friendly and really love what they do which is...
S. Hatchem
Belsize Park Landscape Gardeners did a fast, affordable and excellent landscaping job. They offered not only a low price, but also same day service. I found their team of landscapers to be reliable, friendly and courteous. I now have a...
Ian Michelson
Home and garden design is simply an art. For the home part? I've got that covered. However, for the garden design, not so much. I really needed help there. Gardening Services Belsize Park was spot on with all the help that I needed. I...
C. Hepburn
I give GardenersBelsizePark five stars for all the hard work they've been putting in for my garden. They have been handling lawn care for me and doing a terrific job. I am proud of my garden and of the great work they do.
Mandy Grey
Gardening Services Belsize Park are my favourite gardening company and I always choose them to care for my outdoor space. The staff were excellent and tried really hard to get the results I wanted to see. My garden looks very impressive...
David